A Comprehensive Veterinary Service Provider
Baltimore's Full-Service Animal Hospital is a one-stop shop for primary care of pets. They offer a range of services which include wellness, dental care, surgery, and diagnostics. In addition to this, they also take care of travel documentation for people moving to different states, medical daycare, or hospitalization as well as overnight accommodation for pets. Their online pet store allows pet owners to buy quality pet care products with convenience. Started in 2011 by Dr. Elianne Amstalden, the clinic has an able team of practitioners, which also includes Dr. Jamie Molinelli and Dr. Brendan Moulder.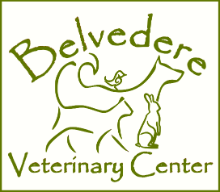 Addressing Primary Pet Care Needs
· Wellness Services
This includes vaccinations, regular physical checks as well as weight management facilities to avoid obesity in pets. They also microchip your pets for identification purposes. As the nearest veterinary family clinic, you can expect your pet's annual physical check exam to include a complete investigation of body, tail, head and cavities.
· Dental Care
This consists of routine cleanings and regular dental checkups. They also perform oral surgery, extract teeth that are diseased and provide oral treatments.
· Surgical Procedures
This includes routine spay and neuter. If your pet requires an internal operation that is more complex, it is ably handled by the team of vets at Belvedere Veterinary Centre.
· Diagnostic Lab
The lab performs X-rays and ultrasounds which helps in early detection of disease or any other health ailment at the soonest.
Preventative Veterinary Health Care at BVC
· Regular Health Exams
Health exams are meant to evaluate the pet's internal and external health. The team at BVC look at vital signs like blood pressure, heart rate and pulse. Ear and eye checkups are administered. Blood tests are performed to detect any disease and monitor blood cell counts. For liver diseases and diabetes, urine tests are also available to detect systemic health issues. Worms and parasites are detected by analyzing the faeces of the pet.
· Dental Checks
Dental checks start with anaesthesia to examine any buildup of plaque, cavity or periodontal disease. Pet tooth enamel is also polished to prevent food from sticking to the tooth. For dental decays, cavity fillings and tooth extractions are safely performed using anaesthesia to keep the pet calm.
· Vaccinations
Vaccinations are the bedrock of pet care and are administered at BVC. They include both core and non-core vaccines for dogs and cats. For dogs, rabies, canine hepatitis and canine distemper based vaccines are given for protective healthcare. For cats, core vaccines are for rabies, feline herpes and panleukopenia for better health. Non-core vaccinations are given on the basis of the lifestyle of the dog or cat.
Based on the animal's health and age, the team at BVC advises on check-up schedules. For the older pets which are a higher risk, 2 exams each year are advised. While for young kittens and puppies, multiple visits for vaccinations and wellness care are necessary.
Responsible Pet Ownership
BVC undertakes a lot of educational initiatives for educating pet owners. They have a blog, general information about pets, nutritional guidelines and newsletters for knowledge-sharing purposes. They also share resources for pet insurance companies, tie-ups with grieving pet owners and referrals with similar veterinary organizations dedicated to animal care.
Final Verdict
The Belvedere Veterinary Centre has great reviews on local directories. You will find a lot of positive reviews about the care and treatment received at this pet center. Their services are commendable and they have even accepted last-minute requests to accommodate pets. Also, the professional manner in which the clinic is run and how well pet owners are advised in non-medical terms about better pet care are praised by many of their customers.